Tangent (in math): a line that touches a circle or ellipse at just one point

—
Prelude: Tangent A

I'd asked Pete about the other projects conducted on him, past and present. His tone grew particularly emphatic when describing a documentary short two directors made about him; after the filming wrapped, he wondered if the project was really coming to fruition.

Yeah, yeah, these two girls, beautiful women, really, both of them… beautiful. They came in here, there's some kind of a movie project, a documentary or somethin'? Who knows. The movie was supposed to happen, but I haven't heard from them much, haven't seen them around, so who knows. Maybe it's done, it's over, it's not happening… who knows. Who knows…
Two months later, we met up at the IFP Theater in the West Village to go to world premiereof The Magnitudinous Illuminous[2] as part of the DOC NYC film festival; afterward, the directors threw him and everyone involved a party at a nearby bar.

At a subsequent screening, this time with the Rooftop Film Festival at Green-Wood Cemetery in May of 2019, I caught up with one of the directors.

"Wow," I gushed. "This is amazing. The film has been shown all around New York, and you just did such a good job at capturing Pete." After a pause to gather my thoughts and galvanize them into what I really wanted to articulate, I add: "Plus, this whole thing is, like, the definition of 'I Got You Got,' hah.[3] Like, here are all these people here celebrating Pete by watching this gorgeous movie that you made. Working with Pete really is magical, isn't it? How does it feel to have… well, to have made it in New York?"

She laughs, straightens up her shoulders and tosses her head back. I instinctually realize I'm about to get some real-talk.

"Ha… haha. To have made it in New York.'" She enunciated the words with wry, scoffing staccato, and notes of bitterness. "The truth is, I'm fucking over New York. I've been here, what, ten years? The whole 'Ohhh! Making it in New York City!!-thing is just kinda dead to me at this point. And honestly, now that this project is done I'll finally leave… maybe I'll move on to somewhere else." She swirls her drink— "Ketel One-ness" or something along those lines, a Pete original concocted just for the occasion – somewhere between jadedness and contemplatively.

Naturally, I was rendered speechless. Here I was, in the company of someone who was in the midst of accomplishing what I had come to New York to do: to not only produce creative works for myself, but with some kind of greater import. And to have them enjoyed on a large scale.

In light of the the utter shock at her response (which will likely make increasing sense as my tenure in New York lengthens, accompanied by the 20/20 vision of retrospect), she quickly added, with a sympathetic smile: "Look, look, I get it. And thank you. Really. You just moved here, right? Then you're doing exactly what you should be doing. Don't get me wrong, I'm really happy to have been here in New York, and definitely to have done this project. It's my most important work to date; we all meet Pete for a reason. And… as for working with Pete…"

We lock eyes and grin.

"You know, he can be… a challenging subject."

Laughter.

"I know just what you mean," I say. "Sometimes, you know, it's like everything he says is a tangent! I'm learning there has to be a time where the input stops so that I can process the content he's already given me."

More laughter.

"But, you know, the thing is that all of these tangents are connected—and not only in terms of their content, like the theories or ideas they're communicating. It's also clear, on some level, that this very method of communicating is illustrative of the points he's trying to get across in the first place. Untangling this, and elucidating both his theories AND his methods, is the nature of my project with Pete."

Her eyes sparkle. "It's good that you're doing this. 'Cuz when we were doing the film and he'd start bringing out the paper towels with shapes drawn on them and going on about the theories and the shapes and the "isms," it was sort of beyond what we were there to do, or what we could do. Really," she emphasizes, looking me in the eyes: "it's really great that you're doing this."

I'm not really doing anything, though—I'm just a humble transcriber…
… and, perhaps, a translator.
We promise to keep in touch – which we haven't, but will undoubtedly soon will– and I set off to say congratulations to Pete and go home. After all, I was exhausted from having worked at the Mafia Restaurant that whole evening.

—

A = B, B= C, ∴ A = C
Among Pete's primary aims as a philosopher, mathematician, and scientist is to communicate theories about what is, arguably, the most abstract question a soul could ponder — what is life? He also AIMS to do so as simply and clearly as possible. To this end, and as discussed in the articles of this book project[4], Pete creates pithy "isms" to articulate various theoretical threads in the fabric of the cosmos. Here are the two related to the primary topic of this article:

Mathematical Signature Shapes: perhaps this one is self-explanatory, but for the sake of scholarly thoroughness, this "ism" is a catch-all term for elemental shapes in mathematics (circles, squares, triangles, and so forth) that underpin all physical and metaphysical realities.
Silly Gs (short for Syllogismaticism[5]): elemental mathematical equations representing the dynamic, interactive, natural flow of all existence. By the way, if this sounds reminiscent of Pete's theory of Evolved Collective Fludity #ECF, then you, friend, are one astute reader.

Pete has devised many Silly-G's, but for the purposes of staying on-topic, we will focus on perhaps the most fundamental of all, and one which underpins the mathematical signature shapes discussed in this article:

A = B, B= C, ∴ A = C.

In other words, if A = B and B = C, then it follows that A must equal C.
This "Silly G" is a mathematical expression of Evolved Collective Fludity #ECF, insofar that there is a natural order to life that cannot be denied. Everything that happens is the inevitable result of an endless chain of events. More than describing microcosmic phenomena, which are nuanced and particular, A = B, B= C, ∴ A = C more broadly postulates that the aforementioned dynamic, interactive flow of all existence might very well take place in sets of threes.

A = B, B= C, ∴ A = C also relates to the 1+ 1 = 3 theory, wherein a sum is postulated as not merely being greater than two equal parts, but is, instead, infinite: comprising part of the inevitable sequence of equations that follow.

In sum (pun intended), A = B, B= C, ∴ A = C reminds us that everything is connected: there are no true beginnings or ends to anything, or anyone. We are all one.

Bermuda Triangles: Tangent B

"Hey X, long time no chat. I hope you're safe and well. Pete called me and asked about you. He wants you to call him."[6]

It'd been a while since I'd heard from R, which was a necessary lapse given the dynamic that had accidently developed between us when we'd first met. Ah, the challenges of being a young woman navigating the hyper-kinetic testosterone maze of South Brooklyn! ..or really anywhere, for that matter.[7] Here's what happened.

After meeting Pete's inner circle at the premiere of The Magnitudinous Illuminous, I was privy to Pete's inner circle: those who recognize his unconventional genius, who understand his importance, and feel both a sense of duty and urgency to have this man put on the map—any map – as soon as possible. By no means does this imply that Pete is some kind of a charity case; rather, those of us lucky to be in this inner circle mutually (and tacitly) acknowledge that the "Eccentric Bartender" has more than paid his dues working at the bowling alley for thirty-someodd years. He belongs in the spotlight, for his ideas as much as his light.

Pete radiates. And as I've often told him, and will tell him again here, he deserves to be paid simply for existing. He, at 67 years of age and a wicked case of sciatica that he cheerfully writes off to his concerned inner circle, should not have to work behind the bar anymore. He is a legend, and it is time to retire his manually laborious duties. Pete is, simply, a gift, and if more people can know him – see him – then more people will be happy.
Really, it's as simple as A = B, B= C, ∴ A = C.

R was, and is, an ally of us both, whom Pete had originally recruited to undertake the project that ended up landing in my lap – thanks to the forces of #ECF, of course. But over a round of Cutty Sark – served in clear plastic cups, one up and one rocks, in the Office seats – R confided that he wasn't cut out for the job.

"You know," he said in a low voice, "it's hard sometimes, because when he gets going I can't really keep up. I can for a while, you know, and make connections with history or literature or other works I've studied, but it reaches a point where I can't follow. And it's hard to have a dialogue when he's really worked up—and besides, even if you do get a question in edge-wise, he'll go on another tangent and then all bets are really off."

Laughter.

"So it's really great that you're doing this. We've been waiting for someone like you to come along," R says.

I quickly interject. "I'm honored everyone here seems to believe in me so much. I mean, it all happened naturally; me being an intermediary here wasn't planned, and I think that's a large part of why this feels right. And honestly, I really do understand where he's coming from… he's rough around the edges, but he has access to ideas that people spend their whole lifetimes trying to even approach."

I swirl my drink, and poke at the ice cubes with a red plastic straw.

"I dunno, you're right though. Keeping up with him can be challenging, but it can connect to so much." R agrees, and says that I may be uniquely positioned to bring Pete's theories into broader conversations, academic or otherwise, because of the breadth of my studies. "Well," I acquiesce, "anything to put that PhD sitting in a box in my living room into use…"

More laughter; this time, it rings a little longer, a little more distant.

I just hope I don't let him down.

—

Basically, something got lost in translation along the way and R got it into his mind that ours might be a sexual relationship. It wasn't. And I told him this, in explicit terms.

As I've explained at length in my other writings, I wasn't offended by this; it was, more than anything, annoying and disappointing. I may be an adult, but I'm still young enough to be R's daughter… doesn't that count for anything? And, can I also reserve the right to not talk PhD shop in my off-time, perhaps due to what the Male Gaze might see as the novelty that the "beautiful blonde" sitting at the bowling alley bar is a tri-lingual Fulbright scholar with a doctorate from an Ivy League institution? Can I not be defined by anything external, and instead just sit here and observe Pete in his element without having to engage in any conversation whatsoever? After all, this is, in large part, a participant/observation-based fieldwork project, and I would appreciate the space to do my research in peace without having to fend off innuendos – sexual or otherwise.

And I told him this, in explicit terms.

—
But this?

You, look at you. You're the most beautiful woman I've ever seen, except for Doreen.[8] Of course, Doreen. You're beautiful, and you know I love her. She's… yeah. Yeah. She's… Doreen's my woman. We've been together since 70s. We knew from the moment we saw each other. She's beautiful, inside and out. She gave up everything to take care off her family. That's beauty; THAT'S love. And you know, you know when I tell you you're beautiful, it's different. She loves you. I love you. We've talked about it and we see you as our daughter. We really do. You're beautiful!! Look at you! This tall blonde drink of water sitting over here. You're like Uma Thurman! Haha! Look, we got Kill Bill sittin' over here![9]

This one time, yeah, I did a rap song. Yeah, with these two guys. It was really something. We did it in ONE TAKE! ONE SHOT![10] And you shoulda been there, haha, yeah, you shoulda been there. Maybe you were there, you know, I know you know it. You know what I mean. Look at you, you don't even need a notebook. I know you know. You remember everything I'm saying. I know it. And so we did this rap song, and I come out with these lyrics, and this little rhythm. I was a drummer, you know, playin' all around Brooklyn, and even Vermont, for years! Stowe. Lovely, beautiful place. So I says these lines, you know, as though there was a hi-hat going along with me at the same time. *claps rhythm with hands, making a hi-hat cymbal motion with his hands.* And it went: "Paid my way / for an all-night fling / to knock the cobwebs off that thing. To knock the cobwebs off that thing!
I did a commercial once, yeah, an interview, something. Starburst candies. You know those chewy candies? Oh, I love Three Musketeers bars. I keep them in my pocket at all times. You know, of all the candy bars, they're the healthiest. No nuts! No caramel! So anyway, I did this interview. It was a cartoon. And they ask[11] me about the Bermuda Triangle, what I think about it. So I says to them, lemme ask[12] you something, have you ever heard of another triangle, a black triangle where whatever you put in it disappears? HAVE YOU? HAHA! IT'S ALL THE SAME THING! IT'S A SYLLOGASMTICISM! HAHA! A BLACK TRIANGLE AND WHATEVER YOU PUT IN DISAPPEARS! Oh, young lady, should I say these things to you? Please, you understand. It's a joke, but it's also real, because it's all the same. It's all connected. It's the evolved, collective fluidity of life. The same patterns again and again, we see them…

THIS?

No. This is not threatening to me as a scholar, or a woman. Frankly, it's f****ing hilarious.

I almost soiled myself laughing with that "cobwebs" bit.

Plus, Pete knows better. He may be a man who loves the ladies, and I may be a "tall blonde drink of water," but that's inconsequential. It's all OK. And I know that because I feel it.

Just like I felt it when R got back in touch. He learned, he knew, I forgave, I understood. I was happy to hear from him, and to hear from Pete in turn.[13]
And would you believe me if I told you he updated me on theories directly pertinent to the piece I've been working on?

I've got some good stuff for you. Yeah, some really good stuff, from the last time we talked. I've been thinking about it, about sums… it's really important…the most important stuff yet…

#ECF
On Triangles

As discussed, Pete's A = B, B= C, ∴ A = C syllogism implies that existence is naturally ordered in sets of three. These three elements (A, B, and C), then, share a common element with the shape of a triangle which, of course, has three sides. According to Pete's reasoning, the relationship between A = B, B= C, ∴ A = C and triangles is an example of the syllogism in action. In other words, if the flow of all existence can be represented by this syllogism — with its three parts (A, B, and C) — and if triangles have three sides, then the flow of all existence can therefore be visually represented by the triangle shape.

Even more broadly, this logic indicates that triangle shape – as a shape and a relationship (as in triangulation) – might very well serve as the building block of all (meta)physical structures in existence.

A very important shape indeed!

While it is impossible to prove any such sweeping theory, Pete – like any good scientist — bases his logic on consistent, long-term observation of naturally occurring phenomena. For example, let us consider H2O: water, one of Pete's preferred scientific examples for the ubiquity and import of triangulation. Immediately, we see that the coming together of two hydrogen molecules and one oxygen molecule form water – the life-force of our planet far greater and more infinite than its parts — illustrates the 1+1=3 syllogism. Moreover, a cursory look at a water molecule reveals a triangular shape:


Thus, we see how one of the most elemental forces of life itself is visually represented by the triangle shape.

And it doesn't stop there… remember Pete's words on Bermuda Triangles?
Look around, and you'll start seeing triangles—groups of three — everywhere.
Tangent C: On Time and Tangents

Euclid and Aristotle were thinking about these things, too. They weren't even around at the same time, were they? Ha, ha, shows what I know.

Actually, it does.

But they were good guys, Euclid and Aristotle. Good guys. We're all thinkin' about this same stuff!

And that's the point.
—

As a little girl, I often wondered — like Pete – about the nature of the cosmos. Surely there was some underlying order to everything? There was no way, I thought, that we could possibly just be floating around in space. I'd think about the very fact that there is such a thing called life and soon be transported out of my body, looking down at myself seemingly as though from the outside in, basking in the awe that I – we – even exist.

Later, when learning about dimensions in math class, I asked my teacher if there was anything beyond the three we had learned (a single point, a line, the x/y axis). From her, or on my own, I learned that time was the fourth dimension— and while that made sense conceptually, I spent years mulling over how time, like the other dimensions, naturally builds on those previous.

I get that time is another element that we can factor into math equations, I'd ponder. But how is it a dimension? How is it visually represented—how can it be made tangible?

For these questions – and any other question that I couldn't logic my way into an answer for, like the God question — I brought myself comfort with a little paradox I devised, which I later learned was reminiscent of Plato's Allegory of the Cave. A mosquito surely couldn't understand human life, I'd ponder. So how can we mere humans begin to comprehend the nature of the cosmos, of existence, of creation?
Yet there we were, both Pete and I – like Euclid and Aristotle before us, who thought about the same content beyond the parameters of time[16] — ruminating about the same topics, hundreds of miles and decades apart.

Like how the pianist and musicologist Rosalyn Tureck described playing the music of Johann Sebastian Bach: that the idea of utilizing all ten fingers to articulate each note naturally occurred to her, as though from Bach himself. And how Glenn Gould – another pianist of Bach's music, who is also most often credited with the "devising" the Ten Finger Approach – said that, while he did come to the same conclusion for how Bach's music should be played independently, his instincts were affirmed by hearing his predecessor Tureck's recordings of Bach using the same technique.

It's for these very reasons that I felt so much angst about when to cite sources while writing my doctoral dissertation. I came to the same conclusion about embodied socio-culture during the course of my fieldwork on the music of Japan; because Pierre Bourdieu called this a "habitus" when he came to the same conclusion in the 1980s, does this mean I have to credit him for "devising" the same theory I stumbled across independent?

This, by the way, is why I ultimately chose to leave the academic world.

And it's also why the sum total of a rogue PhD working with a Brooklyn bartender on a project will produce work with far greater import than anything we could have done as individuals, isolated in our worlds hundreds of miles and decades apart.

Time, as a linear expression, is an illusion. And the closer we get to understanding that, the more we can come out of Plato's allegorical cave and understand that we, throughout "time," are merely approaching the same set of questions through different points of entry. It explains the parallels between Pete and me, Euclid and Aristotle, Gould and Tureck, and countless others.

In sum, time does not trace a line; it revolves in a spiral. It is measured not in the incremental of units, but in the process of an evolution. Described this way, we see how time – like the dimensions that precede it – not only build upon the previous structures, they hint at those beyond.

The irony is, of course, that it may take "time" to grasp that.

And this is the logic of tangents. No matter how far-fetched they may seem — and like how it can be challenging to keep up with Pete's ever-expanding mind — tangents are all approaching the same thing. They're – it's — all connected.  

#ECF #1+1=3 #SillyG

[17]

Coda: Helices

If you closely examine a helix, you'll see that it basically looks like a system of triangles, connected at one angle, spiraling upward and downward, infinitely. Here's a picture I'm stealing from the internet that pretty much explains what I mean: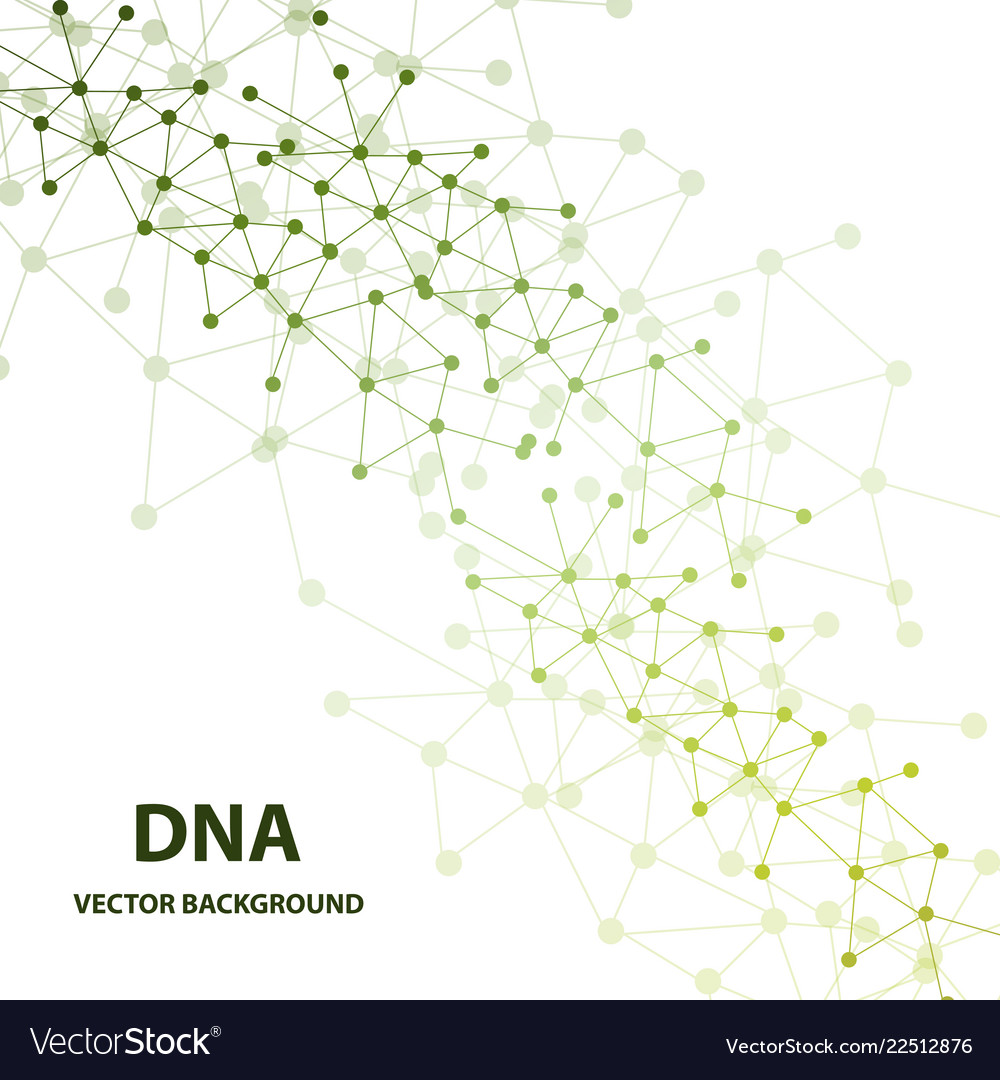 So, to recap:

1) everything is triangles; triangles are everything
1a) even helices
2) the shape of a helix is naturally four-dimensional, because it accounts for process and evolution in addition to structure
3) A helix is a mathematical signature shape because it's the shape of something fundamental and elemental that underpins life as we know it
4) I'm not even going to bother to pretend citing this crappy picture I obviously stole from GOOGLE, ALL HAIL! ALL HAIL OUR OVERLORDS! ALL HAIL!!!

And why is this explanation so short?

Ah, it's the diametric logic of tangents. Indeed, precisely because they are endless, sometimes it's just best to keep it as short and sweet as possible.





---
[1] Used without permission from a cursory image search on Google: Our Digital Overlords. When this project gets published, I'll properly cite this—promise!
[2] See: https://www.docnyc.net/film/very-senior-attitude-is-everything/magnitudinous-illuminous/
[3] In fact, at the world premiere of The Magnitudinous Illuminous, directors Maya Tippett and Rachel Mills had pins, coasters, and other memorabilia emblazoned with this very Pete-ism, along with "Don't Be a Hemmi-Nietzche"—another Pete-sim to be expounded upon in a subsequent post.
[4] Thus far, we've covered Evolved Collective Fluidity #ECF, I Got You Got, and the equation 1+1=3.
[5] This is also one of Pete's terms. Ironically, Pete's "isms" are often expansions of words that already exist in colloquial lexicon, as in this particular example: the pre-circulating word "syllogism" is synonymous with "syllogismaticism."
[6] This exchange took place the week of 4/13, at the height of the Covid-19 pandemic. My views on this crisis are less concerned with health, but with the Orwellian and Foucaultian rhetoric of "shelter-in-place" and self-policing #stayhome hashtag culture. As of now, my further thoughts on this subject will remain mum—indeed, due to the very Orwellian and Foucaultian implications of our current socio-cultural climate.
[7] Which isn't necessarily a "bad" thing. For an exegesis of my views on the #metoo movement and my call toward a more inclusive wave of feminism that embraces what I call #intellectualmetoo, please see: https://music304bu.wordpress.com/2019/05/10/intellectual-metoo-toward-an-inclusive-5th-wave-of-feminism/
[8] Pete's life partner, about whom an article is forthcoming.
[9] Pronounced more like, "We got Kill Bill sittin' ovah heah!"
[10] One Take/One Shot: a theory to be discussed in a forthcoming article.
[11] Most likely pronounced "aksed"
[12] Ibid.
[13] Given that this exchange took place in April 2020, I couldn't very well go down to the bowling alley and see Pete myself—the irony of which is only compounded by the fact that I moved to an apartment a mere 10 minutes' walk from Melody Lanes.
[14] Stolen from the internet and used without permission. Whoops!
[15] Pete's rendition of the water molecule.
[16] It is worth noting with this particular example that Aristotle was one of Euclid's teachers.
[17] Again, used without permission. Ooh, how exciting it is to not cite everything under the sun! Call it PhD Rebellion.